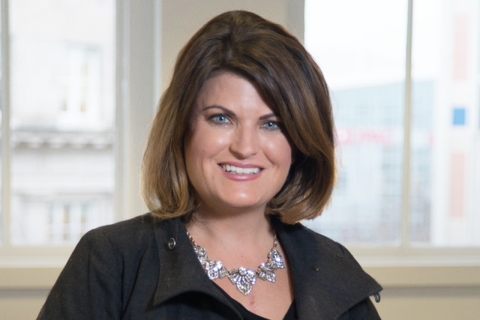 Deputy Director of State Policy & Senior Policy Counsel
Whitney Barkley-Denney is a deputy director of state policy and a senior policy counsel, based in Durham, NC. She works with state legislatures, attorneys general, and governors to fight predatory lending, exploitative student loan practices, and unscrupulous debt collectors.
Prior to CRL, Whitney worked on a range of election law issues as director of the Michigan Election Law Project and field director for Election Protection 2008, coordinating law students and attorneys to monitor polls for election irregularities during the 2008 presidential campaign. Whitney clerked for the Lawyers Committee for Civil Rights Under Law, serving in the Voter Protection Division, working to enforce the 1964 Voting Rights Act. She accepted a fellowship from Equal Justice Works/AmeriCorps to do foreclosure assistance work with the Mississippi Center for Justice, developing legal and policy expertise in foreclosure, consumer lending, and for-profit colleges. In 2013 and 2014, Whitney was appointed to the US Department of Education's Federal Rulemaking Committee on Gainful Employment and Programmatic Integrity, helping to set federal financial policy for students.
Whitney attended The College of Charleston, in Charleston (SC), and graduated from the University of Michigan Law School, being named 2009 Woman Law Student of the Year by the National Women Lawyers Association. When she's not at work, Whitney enjoys theater.