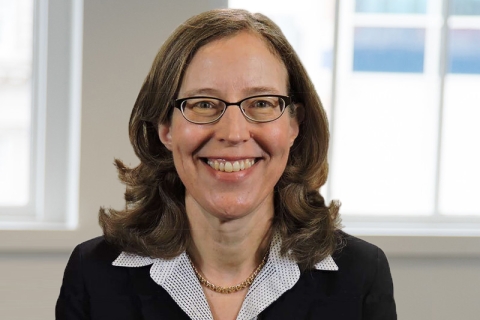 Senior Researcher
Liz Laderman supports CRL's public policy advocacy for economic opportunity for all by conducting applied quantitative research on topics such as fair access to home and small business credit.
Prior to joining CRL, Liz was an economist in the Economic Research Department at the Federal Reserve Bank of San Francisco, where she independently and collaboratively conducted and published applied economics research on mortgage lending, small business lending, household finance, and financial market structure and competition. Her research included empirical determinations of the policy impacts of the CARES Act, the Community Reinvestment Act, and banking antitrust regulations. She also led a professional development program for high school economics instructors, with an emphasis on teachers from socioeconomically disadvantaged schools, and delivered over 100 economic outlook talks to public audiences.
Liz holds a B.A in mathematics from Grinnell College and a Ph.D. in economics from the University of California at Berkeley. She enjoys spending time with family and friends, gardening, hiking, and cooking. She is based in the Oakland, CA office.