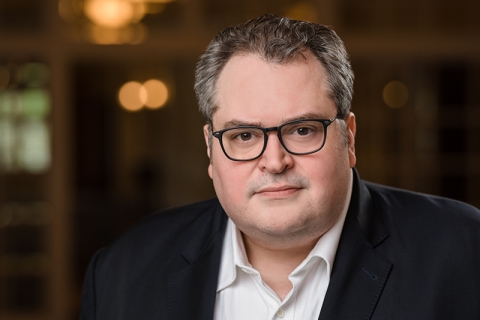 Senior Government Affairs Manager
David D. Ferreira is an in-house lobbyist for the Center for responsible Lending, a Washington DC based consumer finance think tank and advocacy group. Prior to joining CRL, David was the principal of Ferreira Strategies LLC, a full service government relations firm based in Washington, DC. Mr. Ferreira is an accomplished government affairs and legislative policy specialist with over 20 years of expertise in public policy advocacy as well as federal appropriations, infrastructure authorizations, and overall political strategy and legislative procedures.
Prior to entering private practice, Mr. Ferreira was Vice President for Government Relations at the United States Hispanic Chamber of Commerce. In this capacity, Mr. Ferreira oversaw all areas of government relations: policy formulation and advocacy, drafting and managing legislation, communications with Congress and government agencies, and successfully securing federal appropriations for the organization.
Over the years, Mr. Ferreira has served as a regular commentator on public policy and legislative issues with frequent appearances on outlets like NPR, Wall Street Journal, AP, Routers, CNN, Univision and Telemundo. Mr. Ferreira also helped negotiate and manage the 2008 Democratic Presidential Debate in Las Vegas NV.
Prior to joining the USHCC in 2006, Mr. Ferreira was a Senior Advisor and Legislative Director for Congressman Joe Baca (D-CA). In this role, he successfully directed the Congressman's efforts on his priority legislative projects and secured federal resources for the Congressional District through federal appropriations and authorizations.
Mr. Ferreira was also a White House appointee in the Clinton Administration, serving as Special Assistant for budget and appropriations to the Chief Financial Officer at the U.S. Department of Energy. In this capacity he was responsible for aiding the CFO on appropriations and budget, and Congressional. These duties included aiding in the overall formulation of the DOE budget, the appeal of the OMB passback, and the process of external coordination with House Appropriations Committee staff.
Prior to his appointment in the Clinton Administration, Mr. Ferreira served as Legislative Assistant for appropriations to former Congressman Esteban Torres, a senior appropriator and the ranking Democrat on the Foreign Operations subcommittee.
In his personal capacity, Mr. Ferreira was involved with then Senator Obama's initial presidential campaign. As an early supporter, he was also a founding member and leader within Latinos for Obama. Mr. Ferreira worked closely with the campaign, field, political and policy staffs to provide knowledge and expertise on Hispanic and small business issues. Those efforts stretched into aiding the Presidential Transition Team on issues related to small business and financial services.
In previous campaign cycles Mr. Ferreira has served as a GOTV consultant for the Democratic National Committee, was a founding member of Latinos for Dean, and has been involved in many other campaigns. Mr. Ferreira received his Bachelor's degree of International Affairs from the George Washington University. He was a founding board member of the Hispanic Lobbyists Association, and is Chair of the Board of Advisors of Azul, a non-profit Hispanic-led ocean conservancy organization based in San Francisco, California.