Credit cards are one of the most common purchasing tools used by Americans, and total U.S. credit card debt has increased $172 billion since 2000. This doesn't mean Americans are living beyond their means--a recent study found that many low- and middle-income households rely on credit cards to pay for basic living costs or weather medical expenses and unemployment.
In the past, credit card companies took advantage of this reliance on credit cards by engaging in unfair and deceptive practices. This chapter illustrates some of these abusive practices, and describes how the Credit CARD Act of 2009 has made credit card pricing clearer and banned many deceptive practices. It also shows that these reforms did NOT lead to higher interest rates or reduce access to credit, and that consumers are now better able to manage credit card debt.
---
CRL Senior Research Sarah Wolff covers the key findings in the "Credit Cards" chapter of State of Lending.
---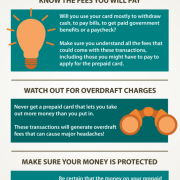 Prepaid cards can be useful, but they carry risks as well. Use these tips to help determine the best prepaid card for you.
---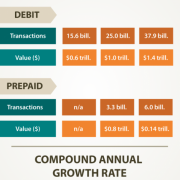 This infographic shows the changes in the use of plastic payments, including credit cards, debit cards, and prepaid cards.
---
Related Content