Civil rights groups call for reform after CFPB data show financially vulnerable consumers still hammered by checking account overdraft fees
WASHINGTON, D.C. – Today, the Consumer Financial Protection Bureau (CFPB) released a study exposing the extent to which large banks' abusive overdraft fees drain working families' checking accounts of needed funds. The study finds that nearly 80% of bank overdraft and non-sufficient funds (NSF) fees are borne by a small portion of accounts that tend to carry low balances and have relatively low monthly deposits. For one group of hard hit consumers, the median number of overdraft fees is 37, nearly $1,300 annually, meaning some pay much more. The study also confirms that overdraft fees on debit cards can lead to extremely high cumulative fees for consumers.
National civil rights groups, including the Center for Responsible Lending (CRL), NAACP, The Leadership Conference on Civil and Human Rights, and UnidosUS (formerly NCLR), are urging the CFPB to propose regulations that would protect consumers by reining in abusive bank fees on all checking account transactions.
"Financial institutions drain nearly $14 billion annually from their customers in abusive overdraft fees, hitting low-income consumers especially hard," said Rebecca Borné, CRL Senior Policy Counsel. "Most overdrafts are caused by small debit card transactions that could simply be declined at no cost to the consumer. This report confirms that disclosure-based rules have failed to protect vulnerable consumers from unfair practices, and that meaningful substantive reform is needed."

"Overdraft fees may be explained as a 'convenience,' but as this study shows, they only make matters worse for the consumers who can afford them the least. Some banks have done the right thing – while still making a profit – by offering overdraft-free checking accounts, but others still insist on draining massive amounts of money from their customers. Both improved disclosures and additional policy reforms are necessary if we want more consumers to succeed in the banking system," said Vanita Gupta, president and CEO, The Leadership Conference on Civil and Human Rights.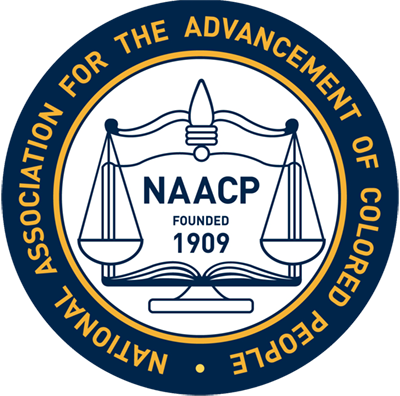 "These fees are unreasonable and hit vulnerable consumers the hardest, thrusting them into a cycle of debt and driving some from the banking system altogether," said Hilary Shelton, Director, NAACP Washington Bureau and Senior Vice President for Policy and Advocacy. "Overdraft fees are charged largely to customers who can afford them the least--those Americans who live paycheck to paycheck struggling to make ends meet. Substantive reform is needed if we want to protect hardworking families from this kind of abusive and unfair checking account system."

"All Americans, including Latinos, ought to have access to safe and affordable financial products. The thought of paying high overdraft fees leads many Latinos to believe that having a bank account is too costly for them. By eliminating these fees we can change that perception and make banking more affordable and accessible for everyone and safer for financially vulnerable populations like low-income working class Latinos," said Eric Rodriguez, Vice President of UnidosUS's Office of Research, Advocacy and Legislation.
Frequently marketed as a "customer service," overdraft fees are charged when a customer's account lacks sufficient funds to cover a transaction and the institution pays the transaction anyway. The institution then repays itself the value of the overdraft transactions and all accompanying fees from the consumer's next incoming deposit, jumping ahead of any other planned transactions.
Banks typically charge these fees on debit card transactions, electronic bill payments, and paper checks. Some institutions have a far better policy on debit card transactions by simply declining these transactions at no cost when accounts lack sufficient funds. But many institutions continue charging $35 per debit card overdraft.
The Bureau's study found that those customers who have "opted-in" pursuant to a 2010 rule requiring "opt-in" before fees can be charged on debit card overdrafts paid almost $450 more in fees than someone who had not. But banks make misleading representations to collect opt-ins and use opaque and unfair bank transaction posting practices to drive up the number of fees further.
Overdraft fees are largely shouldered by those who can afford them the least, ultimately driving many out of the banking system altogether. A prior CFPB study found that "opted-in" customers were 2.5 times more likely to have their account involuntarily closed than those who were not opted in. Meanwhile, the lucrative revenue stream these fees provide keep banks from offering lower-cost, responsible banking and credit products for their most vulnerable customers.
For more information, or to arrange an interview with a CRL spokesperson on this issue, please contact Ricardo Quinto at ricardo.quinto@responsiblelending.org.
Related Content