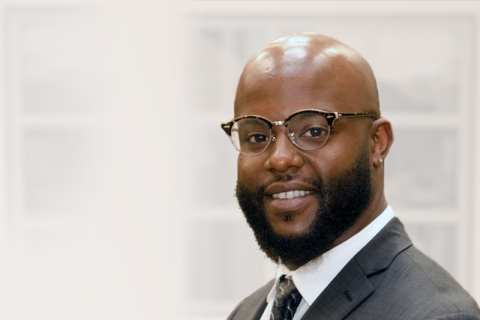 Director of Engagement and Outreach and NC Policy & Outreach Manager
Demarcus Andrews is the director of engagement and outreach and North Carolina policy and outreach manager for the Center for Responsible Lending. In these roles, he focuses on predatory debt practices and student loan debt. Prior to joining CRL, Demarcus served as the policy advocate at Toxic Free NC, a non-profit organization that seeks to advance environmental health and justice in North Carolina. While at Toxic Free, he built and ran coalitions and engaged members of the General Assembly. Throughout his professional career, Demarcus has cultivated his skills in organizing, social media campaigns, and relationship building.
Demarcus graduated with a B.A. degree in political science from Gardner-Webb University. He also received a Master's in public policy from the Sanford School of Public Policy at Duke University. In his spare time, Demarcus enjoys spending time with his beautiful daughters (Covington and Cobi), fishing and jogging for exercise.