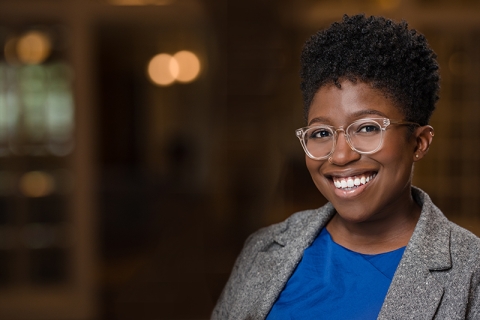 Deputy Director of Research
Charla Rios (Hodges) is the deputy director of research at the Center for Responsible Lending focusing on payday lending and predatory debt practices. Prior to working with CRL, Charla was a Senior Project Director at Counter Tools, a non-profit consulting organization devoted to advancing place-based public health, where she worked with states to utilize research and primary data to advance tobacco and food point of sale policies. Over her professional career, Charla has acquired skills such as administering surveys, facilitating focus groups and data interpretation.
Charla graduated with a B.S degree in Community Health Education and Ethnic Studies from East Carolina University and pursued a dual-Master's degree in City and Regional Planning (Economic Development) and Public Health (Health Behavior) at the University of North Carolina-Chapel Hill. She served as the 35th annual Minority Health Conference co-chair and was selected as a Lucy Morgan Fellow. In her spare time, Charla enjoys reading, hiking and making art.